FAQ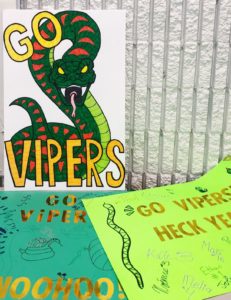 Who do I ask about coming to try out a practice or for more information about the club?
Check out the Registration section of the website and complete the online trial registration form. We will follow up with you to confirm the time and location of the next available practice. Free trial water polo sessions are held almost every month.
What level of commitment is required?
We encourage players to attend as many practices as possible – both water polo practices and swim practices. Pool time in Vancouver is at a premium, so it is important for athletes to participate as much as possible both to improve their own skills and to improve their team play.
For your information, our seasons run as follows:
Fall/Winter Season: September 2022 – April 2023
Spring Season: May 1, 2023 until June 30, 2023
Summer Season: July 1 until July 31, 2023
What if I need to cancel my registration? What do I need to do if I need to withdraw due to injury?
Prior to the start of a session, a player is entitled to a full refund. After the first practice of the season, a player is entitled to a pro-rated refund minus any insurance or related fees that have been paid on their behalf and a $50 processing fee.
If a player is injured, a player is entitled to a pro-rated refund (upon presentation of a medical note) minus any insurance or related fees that have been paid on their behalf OR a credit for next season.
For any questions related to registration please contact the club registrar at [email protected]
Who do I ask about…?
We suggest you start by looking at our Contact Us page on the website. The contact emails for the President, Registrar and Treasurer can be found there. Send us an email and you will most definitely be put in contact with whoever will be able to help.
How do I receive notifications about games, practices, scrimmages and social events?
All notices are sent out via email using to email addresses you provide upon registration. It is your responsibility to keep us informed of any changes to your email.
If you change your email or are not receiving notifications, please contact the Vipers registrar: [email protected]
What swimming level is my child required to have to join water polo?
As long as your child is comfortable in the water, they can join the Minis program. Please note that Minis does not replace formal lessons; we strongly encourage you to continue your child's swimming lessons. They will improve more quickly if you do. If your child can swim 25 meters unassisted, and they are 8 years old or older, we will encourage them to join the Junior Development program.
Who is responsible for the children in the change room?
You are. Coaches are only responsible for children during practice. Please be aware that the club cannot supervise children in the change rooms or in the lobby before or after practice. Please deliver children to the coach at the beginning of practice and pick them up from the deck, after practice.
How does fundraising work?
At the beginning of a session the swimmer's family gives the Vancouver Viper's a cheque for fundraising; the amount for each season can be found on the registration page. During the session, when you participate in a fundraiser, the profit from your participation goes towards reducing your fundraising deposit.
How are players selected for games, tournaments and regionals?
During games leading up to the Lower Mainland Water Polo League (LMWPL) final tournament in the spring and summer tournaments leading up to the Regional Championships during the summer season, we strive towards fair playing time. This means that we will try to give players a balanced amount of playing time during each game. Teams we compete against will vary widely in terms of ability and we strive to match opposing players with players of equal skill from our own team, recognizing that it is not a very positive experience to ask newer players to defend against players with much greater experience.
It is important to note that there are rules regarding the number of girls and boys in the water at any one time and that substitutions can only be made at specific times in the game. These rules can result in some players not getting any breaks from play.
At some tournaments we may find that if a team wins a key game, that team will have an opportunity to participate in more games at the tournament; in these situations, we normally strive to win so that the team can get more game time. This can mean an imbalance of playing time for athletes in a particular game, but increased game time overall.
In general, we seek to balance our teams based on the following:
Sufficient number of boys and girls to ensure our eligibility is not at risk in the event of illness or injury
Player attitudes (in and out of the pool): positive, encouraging, focussed, passionate, respectful
Work ethic throughout the season at games and practices
Attendance at practices and tournaments throughout the season
Overall competitiveness and determination
Player skills at prescribed positions: goalie, hole sets, 2m guards, outside shooters, etc.
"Coachability"